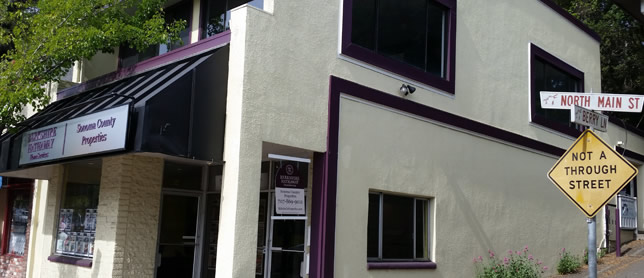 Berkshire Hathaway HomeServices Sonoma County Properties
Sebastopol Office:
301 N. Main Street
Sebastopol, CA 95472
Tel: (707) 329-6992
Visit our newly opened Sebastopol office for all your real estate needs. Check out Sebastopol, Graton and Occidental real estate property listings.
Our Business Philosophy
Strength, integrity and trust are the pillars upon which Berkshire Hathaway was founded, and we pride ourselves on adhering to the highest standard of professional and personal ethics. Our clients can act with confidence, knowing that their real estate needs will be handled in a discrete, professional and highly efficient manner. The goal of our organization is to provide our clients service that consistently outperforms even the highest expectations.
Berkshire Hathaway HomeServices
Sonoma County Properties
Sebastopol Agents: