Cloverdale, CA, Homes for Sale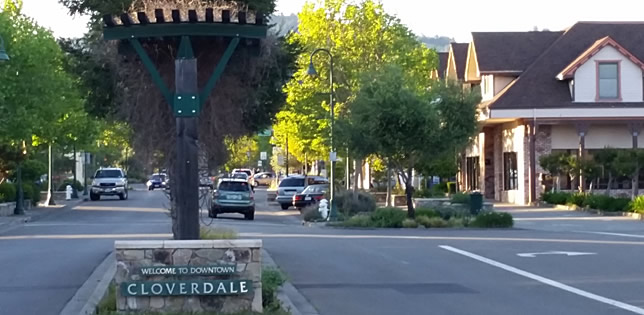 Cloverdale is located in the northern portion of Sonoma County, about 85 miles (135 km) north of San Francisco. The city has a total area of 2.6 square miles (6.7 km2), all of it land. Cloverdale is located in the Wine Country, being part of the Alexander Valley AVA.
Cloverdale suffered severe economic impact losing 500 to 600 manufacturing jobs between 1988 and 1994 with the closing of a fire equipment factory and the shrinking of the logging industry.[300 jobs were eliminated alone when Louisiana-Pacific closed its lumber mill in 1993. In 1994 Highway 101, which formerly bisected the town, was routed around town with a by-pass. Many natives felt that the bypass radically changed the character of the town, with some businesses closing down. Since the bypass signs of civic revival have occurred with the development of pedestrian friendly sidewalks, a performing arts center, and a downtown plaza hosting live concerts and a farmer's market. In 1997 Clover Springs, a development with 362 houses, was opened on the south end of town.